A Phangan Beach Guide
In the South
Had Rin Nok and Had Rin Nai


The most well-known beach on Koh Phangan is Had Rin and it actually consists of two beaches.

Had Rin Nok is situated in the southeast of the island and is considered as one of the best beaches on Koh Phangan as it is both wide and has white, fine sand. However, it has become very popular over the years and nowadays a large number of restaurants, bars and resort are located next to the beach.

The famous Full Moon Party is held here once a month and about 10.000 people arrives here then (and up to 30.000 during the New Year's party).

Had Rin Nai is situated in the southwest of the island and is also called "The Sunset Beach". It is far less popular than its eastern neighbor. Small ferries from Koh Samui arrive at its pier.




FISHING OUTSIDE CHAO PHAO - Photo by Jens W, Yenit.com

Ao Ban Tai and Ao Ban Khai


Ao Ban Tai and Ao Ban Khai are two long beaches situated on the southwest coast of Phangan. The view is often extraordinary, especially at sunset. These both beaches are ideal for beach strolling, including the view overlooking Koh Samui.

These two beaches are good alternatives if you are attending the Full Moon Party and want to accommodate in a more relaxed, peaceful and quiet place than Had Rin. You'll get there easily by a motorcycle, scooter or songtaew (pickup taxi) and if you enjoy some exercise, you can walk to Had Rin in an hour or two. If you are not familiar with the island, our suggestion is to get a map to orientate yourself. There are free maps (financed by advertising) available at some resorts and agencies.




In the West
Had Yao (West Coast)


Had Yao (or Hat Yao) is one of the most beautiful beaches on the island and it is even considered as one of the best in Thailand by some people. It is about a kilometer long, rather wide and situated in the northwestern Koh Phangan.

It's ideal for beach activities such as water sports and smaller beach parties. Several good resorts and cozy restaurants are located here. The prices for accommodation and food are often very reasonable.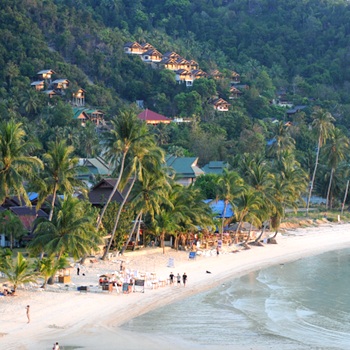 OVERLOOKING HAD YAO - Photo by Jens W, Yenit.com

Mae Haad and Haad Salad


Mae Had Beach and Had Salad Beach are both located in northwestern Koh Phangan and two really nice beaches. Relaxed atmosphere, lots of fish in the sea and rather white sand is what you can expect as a visitor. You'll also find smaller shops and restaurants in the neighborhood.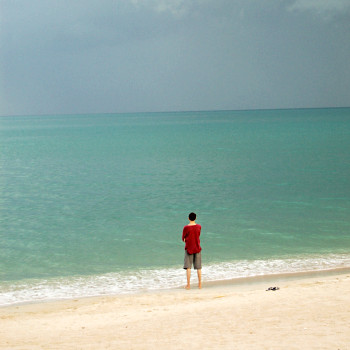 THE GULF OF THAILAND - Photo by Jens W, Yenit.com

In the North
Chalok Lum


Chaloklum (or Chalok Lum) is located in the middle north of the island and originally a small fishing village. It's still a hub for fishermen and their fishing boats and they still catch large quantities of small squid (called plamuk in Thai language) and dry them on racks next to the beach pier and jetty. The eastern side of the beach is very beautiful and has a few small resorts.




Had Khuat


A short hike from Chaloklum will take you to the paradise like Had Khuat (or Bottle Beach in English). If you want to avoid the walk, small passenger boats are also operating between these beaches. The beach itself is stunning, but it is not the best choice for anyone who wants to really enjoy the sunrise or sunset, due to its location in the north.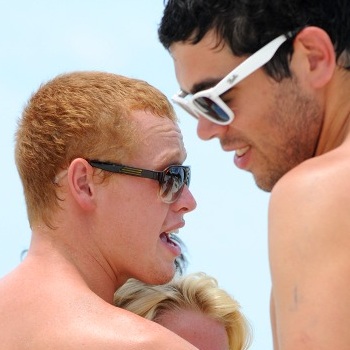 GUYS IN SHADES - Photo by Jens W, Yenit.com

In the East
Thong Nai Pan Noi - Thong Nai Pan Yai


These are two very beautiful beaches situated in the northeastern part of the island. The road taking you there is partly a roller coaster alike dirt road, but it can definitely be worth the "hassle". Although tourism has increased even in this area of the island, you will not find that many beach chairs and vendors at Thong Nai Pan Noi and Thong Nai Pan Yai.

A rather slow but safe alternative is to get here by boat from Had Rin.




Had Yao (East Coast)


A relaxed and rather quiet beach in the Southeast of the island and only accessible by walk or by a taxi boat or / longtail boat.




Had Yuan


We would also like to recommend Had Yuan (or Hat Yuan) situated in the southeast of Phangan, three kilometers north of Had Rin. This beach offers a more quiet experience for the one who already spent a week or so in Had Rin and is looking for a quiet atmosphere with much less people, bars and restaurants. A good place for reading, swimming and doing pretty much nothing.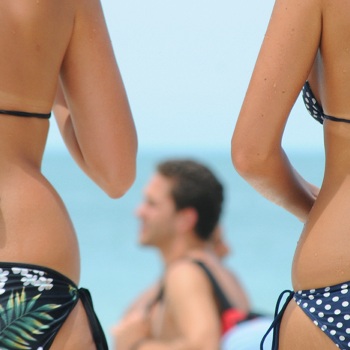 AT HAD RIN NOK BEACH - Photo by Jens W, Yenit.com

Like us on Facebook